Pool Specialists has been in the swimming pool business for 37 years here in Jackson Co. My wife Karen and I are Jackson Co. natives and we take pride in the fact we have built an honest and reputable business.

Our company is also your most reliable decorative concrete & concrete curb service in the area. With over 29 years of experience in  residential decorative concrete, concrete curbing , swimming pools & RubberDek, we can help you create your dream landscape!  We specialize in a broad range of  techniques and work hand-in-hand to bring you a well-rounded approach.  We follow the philosophy that each back yard,  deck & driveway is unique and provide each client with a personalized plan to fit that specific need.
Call today for a free estimate.

Sonny Harper

 (304) 372-2355

(304) 532-1996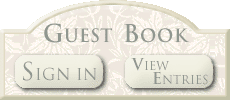 Double click here to add text.